---
ON24
On-Demand Strategies
Event Information:
According to the recent ON24 Webinar Benchmarks Report, over a third of all webinar attendance was on-demand – NOT LIVE. This means that to truly capture your full potential audience you need an integrated on-demand strategy for promoting and delivering on-demand webinar content.
On Wednesday, 22 May, attend "On-Demand Strategies" and learn best practices for extending the life of your webinars and increasing your audience, including:
Tips for driving on-demand viewers
Building Netflix style on-demand content hubs
Promoting on-demand content
Leveraging on-demand webinars to power demand generation programs
Don't let your webinars simply be a moment in time, learn how to build an on-demand webinar program and get the most out of your content. Register now.
Speakers: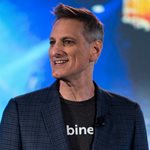 Mark Bornstein - VP of Content Marketing, ON24
Mark brings over 20 years of content marketing, corporate communications and account management experience at leading companies, including Cisco, GE Access and Compatible Systems. He has presented at many of today's biggest marketing conferences and, for the past six years, has been the host of the "ON24 Webinar Best Practices Series" webcast which has thousands of followers across the globe.
Timings:
Date: 22 May, 2019
Time: 11:00 am BST | 12:00 pm CEST | 2:00PM AEST | 12:00PM SGT
Duration: 1 Hour
If you are unable to make the times for the webinar, please complete the form and you will be sent a link to view on-demand.