---
Zoovu
How Consumer Electronics Brands are Shifting Strategies to Compete
Sonos, Microsoft, Samsung, and JBL are just a few global brands solving "choice paralysis" through AI Conversational Search.
With increased competition and an overwhelming amount of choice, it's now harder for consumer electronics brands to stand out, differentiate from competitors and convert customers.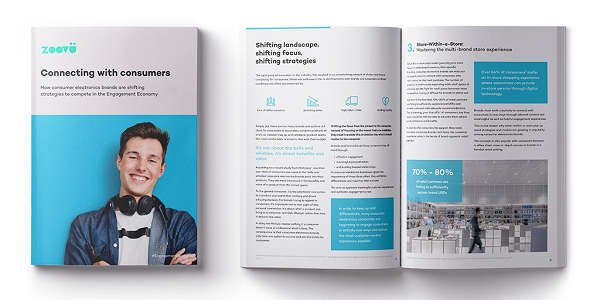 That is why Zoovu's eye-opening whitepaper about the modern-day consumer, and how to connect with them is a must-read.Inside, you will learn:
The six-most successful engagement strategies.
How to deliver meaningful and authentic engagement.
And, what the industry leaders such as, Microsoft, Sonos, and Samsung are doing.
Plus, much much more!

Download this whitepaper to learn which strategies consumer electronic brands are using to simplify decision-making and make the search experience easier – it's been proven to increase conversion by 211%.
Get your copy.